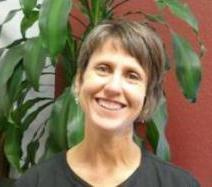 Beth Winingham, DVM : Veterinarian, Practice Owner

Dr. Beth Winingham is a 1992 graduate of the Texas A&M University College of Veterinary Medicine.
After practicing mixed animal medicine in Decatur for nine years, 18 months small animal medicine in Wichita Falls and relief work at a 24-hour emergency clinic in Fort Worth, Dr. Winingham opened the Chisholm Trail Pet Clinic, Inc. in June 2003.
She and her husband, David Winingham, have two adult children, Samantha and Hance. They live outside of Stoneburg along with their multiple cats - Isis, Jacq, Stuart, Benjamin, and Snowball.
______________________________________________________________________