Meet our skilled staff members!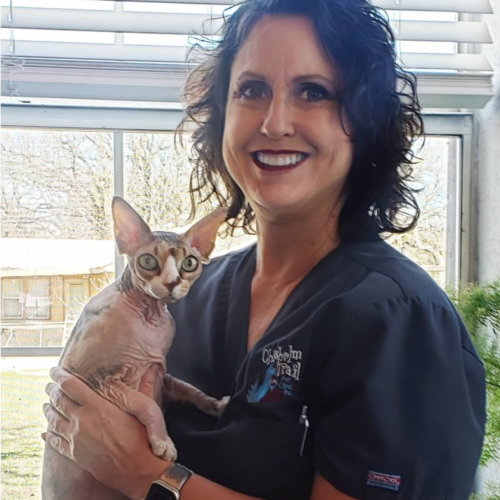 Dr. Beth Winingham is a 1992 graduate of the Texas A&M University College of Veterinary Medicine. After practicing mixed animal medicine in Decatur for nine years, 18 months small animal medicine in Wichita Falls and relief work at a 24-hour emergency clinic in Fort Worth, Dr. Winingham opened the Chisholm Trail Pet Clinic, Inc. in June 2003.
She and her husband, David, enjoy caring for the home in which they raised their children, Samantha and Hance along with their current pets – cats: Isis, Jacque, Benjamin and Snowball; goats: Daisy and Rose; garden, small Angus herd and property (hay production, grazing, hunting lease).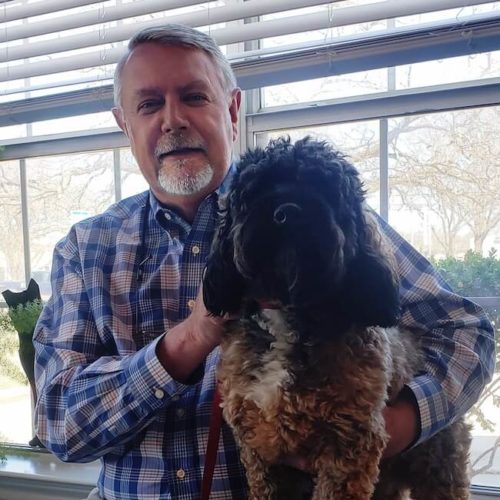 Dr. Jeff Allen joined our clinic in the Fall of 2020. He is a 1979 graduate of Texas A&M College of Veterinary Medicine. Dr. Allen has previously been a practice owner in Graham, and an associate veterinarian in practices in Wichita Falls and Jacksboro. He and his wife, Ellen, are the parents of three adult children and are the proud grandparents of six grandchildren.
Dr. Allen is currently seeing patients at our clinic on Thursdays.
Terie joined CTPC as the Practice Manager in January of 2022. She was a Bowie resident from 2013 to 2019 before spending time training dressage horses in Central Illinois. She moved back to Bowie at the end of 2021 with her Standard Poodle, Toby, her Friesian Horses, Sietske and Rowan, and her Fell Pony, Dusty. She is an avid animal lover, an accomplished musician, as well as a competitive equestrian. Terie is also a custom saddle maker and spends much of her spare time working in her saddle shop.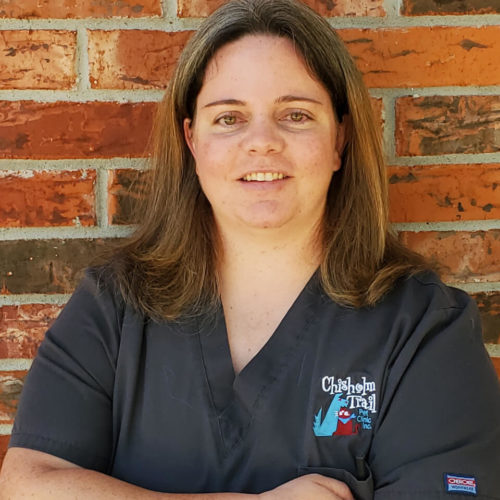 Holly is the clinics longest employed member of our staff, and is committed to a career in veterinary services. She began working at our clinic as a senior in high school in February 2005. She left our clinic in June 2008 to pursue and gain additional experience and knowledge in animal behavior and training, and then returned to our clinic in January 2009.
She and her husband, Austin, are Bowie natives and continue to reside in Bowie with their two children, Cale and Kate. Holly and her family share a special interest in raising and training Golden Retrievers for therapy and service dog work.
Holly and her family are active in their church, she enjoys spending her free time with her family and friends, and caring for her many plants and pets.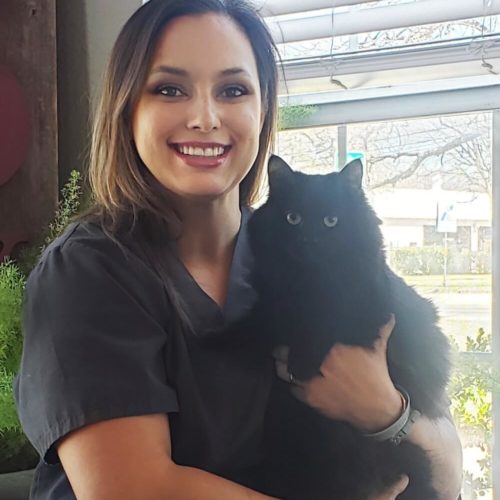 We have been fortunate to have had Toni working at our clinic periodically over the past several years and most recently as a full-time employee since June 2020.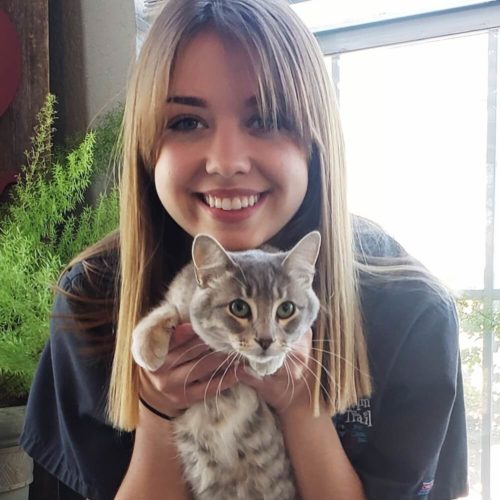 A graduate of Gold-Burg High School, Taylor lives in Bowie with her dog, Oakley, a husky mix. She has a strong interest in veterinary medicine and enjoys drawing and spending time with her family.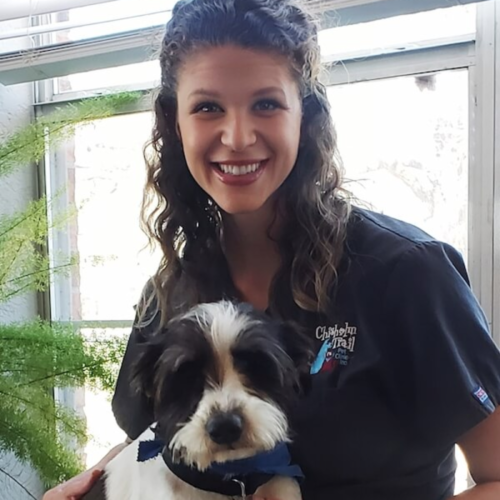 Katie is a native of Bowie and resides here with her children Jake, Austin, and Daphne. In her spare time, Katie enjoys spending time with her family and friends, and is active in her children's extra-curricular activities. Katie has been employed with our clinic since February 2019.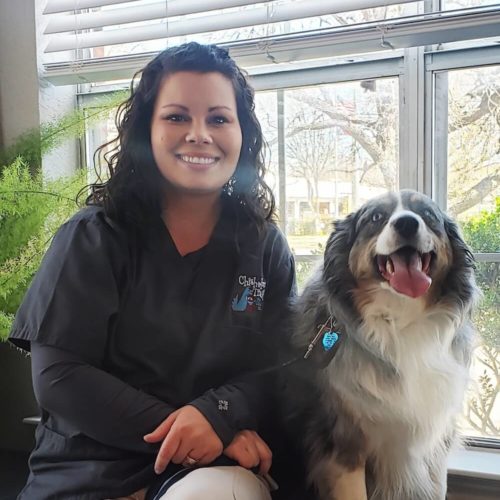 Ashly joined the CTPC team as our receptionist in January 2022.
She was a Bowie resident from 2008 to 2013 before moving to Wichita Falls with her family. She moved back to Bowie in 2020 with her husband, Chad and her three kids, Gracey, Logan, and Maddox. Her hobbies include volunteering at the Wichita Falls Animal Shelter , doing home renovations, and watching her kids play sports. She also shares her home with her Australian Shepherd, Hopper!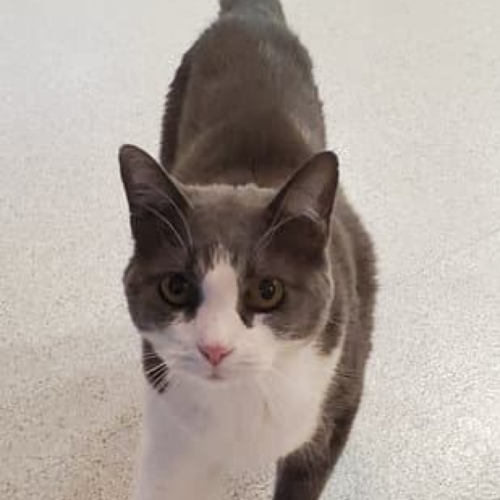 As a kitten, Highway was hit by a car and suffered a brain injury. Fortunate for her and us, her trauma was witnessed by multiple individuals including Dr. Winingham. Upon learning that the seizing kitten was likely an offspring of a feral cat, Dr. Winingham assumed her care. Highway has been a feline family member of Chisholm Trail since June 2007.
Dr. Winingham assumed responsibility of Wynkyn when she developed post-op complications following the initial surgery to remove her severely injured right eye. Wynkyn is a bit of a clown, loves attention, and cannot be trusted around any unattended food - especially donuts. Her antics have resulted in "Wynkyn! No, Ma'am!" scoldings and laughter since September 2019.